Hello Brunei & Hello World!
Another year has passed by…
A new chapter of our lives will begin as we enter the year of 2018!
For this year, we want to be part of the book of your life. Let's make memories together @ Star Lodge this 2018. Let start our journey and adventures with a blast!
Due to popular demands, we are implementing the $70 a night! its not just room only, now we are throwing in an inclusive of breakfast for TWO persons!
A present from us to everyone to start their new beginning of the new year!
JANUARY PROMOTION 2018 @ STAR LODGE
~B$70 Nett Room Per Night
~Inclusive of Buffet Breakfast for TWO persons
~Complimentary shuttle service: Jerudong Park & City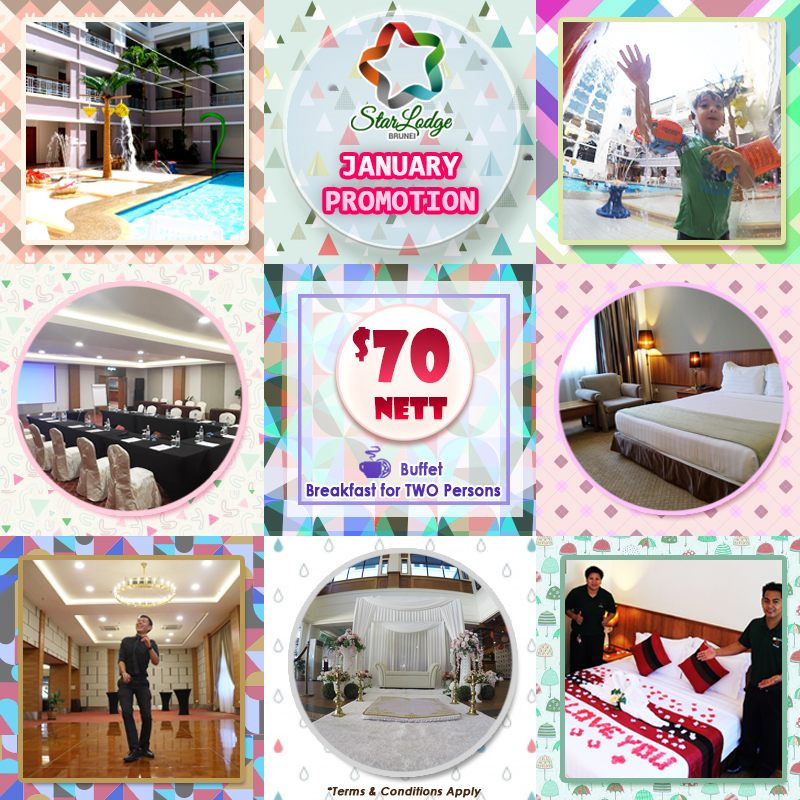 Email us now to avail this promo at reservations@starlodgebrunei.com, call 2611618 or contact us via mobile:
whatsapp: 8836022
*Terms & Conditions Apply *Promo is valid only for the month of January 2018